Ongoing Exhibits
Learn more at www.paintedscreens.org

Featured Baltimore's painted screens
PAST EXHIBITIONS & EVENTS
Wed, Oct 7, "Nights in Rodanthe" and a day at the beach painting lesson
Thurs, April 2, 7 pm, Painted Screens Presentation North Carroll Branch Library, Hampstead, MD
Sun, April 12, Guided Tours of the Billie Holiday Project Artworks
Sat. June 13, Fifth Annual Maryland Traditions Folklife Festival
Sat, July 4th, Monumental Bicentennial Celebration
2015 - April 2016 - Crystal Moll Gallery
Wed, April 27, 2016 Painting a flyswatter screen at Sandbar Dreams LLC
May 20, 2016 -Painting presentation/demo by Anna at Augsburg Village.
May 5 - June 25 RETRO-VINTAGE SHOW, Highlandtown Gallery 248 South Conkling Street, Baltimore, MD 21224. 301.370.0115
June 4, 2016 - Maryland Traditions Folk Life Festival screen painting workshops
Sept 10, 2016 - Hampstead Farmers' Market Demonstration Day
Sept 24, Single Carrot Theatre Baltimore exhibit, courtesy Crystal Moll Gallery
Nov 18, 7 - 11 pm, Stoop Soirée Benefit for the Downtown Baltimore Family Alliance.org at AVAM
Oct - Nov 2016, Domino Sugar Sign Show at Crystal Moll Gallery
Nov 7 - Dec 30, Holiday Artist Boutique, Montpelier Mansion Artists' Boutique
Nov 30, 2016 - Jan 27, 2017 "BEST of 2016" SHOW Crystal Moll Gallery
Jan - Feb 2017 "100 ARTISTS SHOW" Highlandtown Gallery
June 3, Mercy Live! Gala to benefit Mercy Medical Center
June 10, 2017 - Maryland Traditions Festival
The Baker Artist's Awards 2017
Baltimore's Best 2016
Anna's "Pride of Baltimore Sailing by Domino" window screen painting was featured in Baltimore Magazine's August 2016 "Best of Baltimore" issue.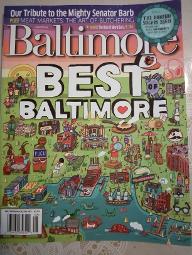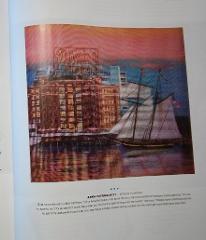 Calendar of Events
to Paint the Town!

Visit the Gift Shop with a view to die for from the 27th floor of the Trade Center and buy Anna's screen art at the Top of the World, open year-round.
401 E. Pratt St, 21202, Baltimore Inner Harbor 410-837-VIEW
Phone ahead for availability of specific screen art and painted crab shells.
Pop-Up Shop!
Something Old, Something New!
Closed for the season.
October 6th, First Friday Night Art Walk 5-9 pm, screen exhibit closing
Location: 3522-A Bank Street @ Conkling St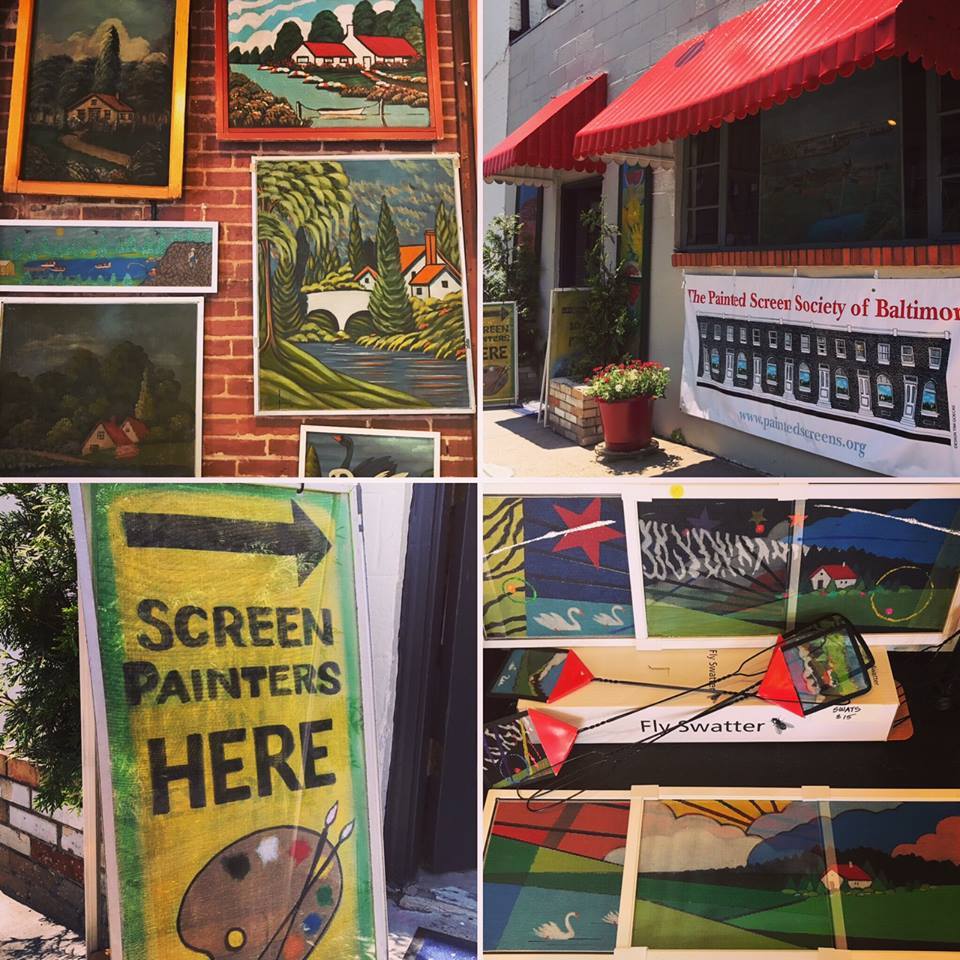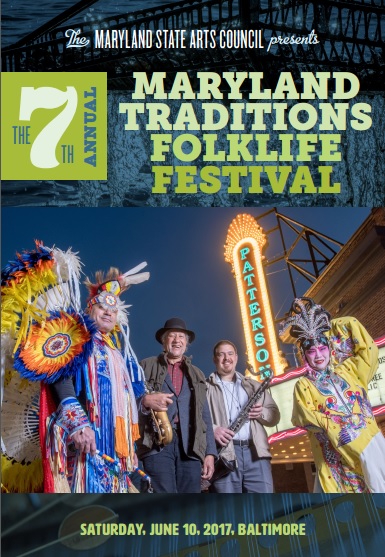 Specialty Sales in Highlandtown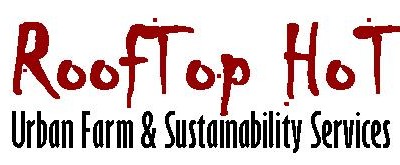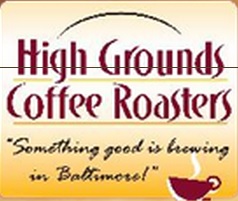 Something Old, Something New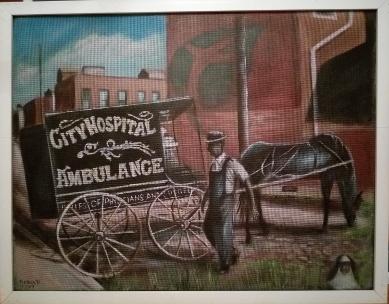 Ask about "See-Through" window screen art at the Pop-Up Shop
"Hanover Street Bridge Lace"