Ongoing Exhibits
Learn more at www.paintedscreens.org

Featured Baltimore's painted screens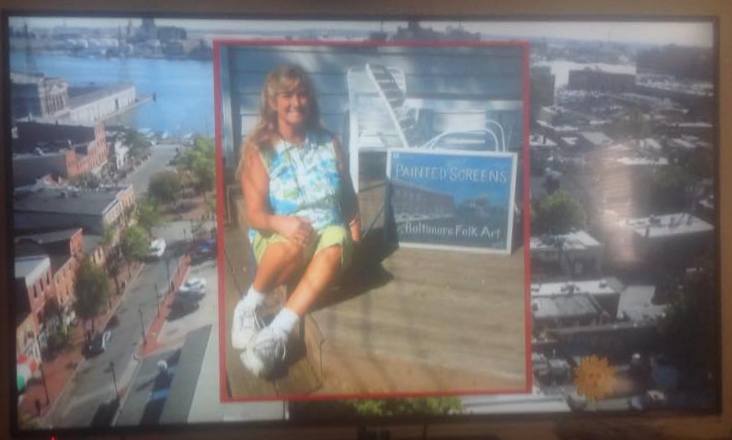 PAST EXHIBITIONS & EVENTS
Sept 7-9. 2018, The Painted Screen Society and the Maryland Traditions Festival was part of the National Folk Festival!
Wed, Oct 7, "Nights in Rodanthe" and a day at the beach painting lesson
Thurs, April 2, 7 pm, Painted Screens Presentation North Carroll Branch Library, Hampstead, MD
Sun, April 12, Guided Tours of the Billie Holiday Project Artworks
Sat. June 13, Fifth Annual Maryland Traditions Folklife Festival
Sat, July 4th, Monumental Bicentennial Celebration
2015 - April 2016 - Crystal Moll Gallery
Wed, April 27, 2016 Painting a flyswatter screen at Sandbar Dreams LLC
May 20, 2016 -Painting presentation/demo by Anna at Augsburg Village.
May 5 - June 25 RETRO-VINTAGE SHOW, Highlandtown Gallery 248 South Conkling Street, Baltimore, MD 21224. 301.370.0115
June 4, 2016 - Maryland Traditions Folk Life Festival screen painting workshops
Sept 10, 2016 - Hampstead Farmers' Market Demonstration Day
Sept 24, Single Carrot Theatre Baltimore exhibit, courtesy Crystal Moll Gallery
Nov 18, 7 - 11 pm, Stoop Soirée Benefit for the Downtown Baltimore Family Alliance.org at AVAM
Oct - Nov 2016, Domino Sugar Sign Show at Crystal Moll Gallery
Nov 7 - Dec 30, Holiday Artist Boutique, Montpelier Mansion Artists' Boutique
Nov 30, 2016 - Jan 27, 2017 "BEST of 2016" SHOW Crystal Moll Gallery
Jan - Feb 2017 "100 ARTISTS SHOW" Highlandtown Gallery
June 3, Mercy Live! Gala to benefit Mercy Medical Center
June 10, 2017 - Maryland Traditions Festival
The Baker Artist's Awards 2017
June - October 6, 2017, Pop-Up Shop! Screen painting exhibit. First Friday Night Art Walks, Presented by The Painted Screen Society of Baltimore and Highlandtown Arts. 3522-A Bank Street @ Conkling St
Wed, March 14, 2018, Screen Painters' Reunion and Pot Luck Luncheon
Fri, April 6, 2018. Screen painting class at Essex Senior Center with master screen painter Anna Pasqualucci and Monica Broere
Fri, April 13, 2018, Out of Order at MAP
Fri, April 20, 2018, MSAC Celebration of the Arts at Walters Art Museum
Sat, June 16, 2018, Ice cold Natty Bohs in a Glass and in paint on a Screen! "Screen Painting and Bohs with Anna Pasqualucci and Lisa Penn"
Jun 24 - Aug 4, 2018, The Big Show at the Creative Alliance
Sept 7-9, 2018, Maryland Traditions screen painters Anna Pasqualucci and Lisa Penn at the National Folk Festival Salisbury, MD
Sun, Oct 14, 12 - 4 pm, Baltimore Boh Paint 'n Sip Workshop at the Creative Alliance
Sun, Nov 18, 1-5 pm, Do You Own Thing Screen Paint 'n Sip at the Creative Alliance
Nov & Dec 2108 "Holiday Show" Highlandtown Gallery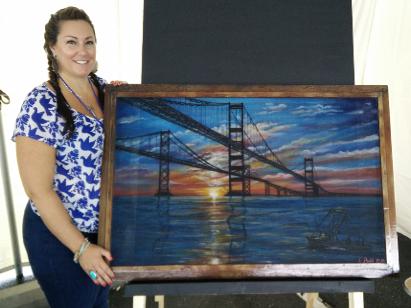 Lisa Marie Penn unveiled her incredible Bay Bridge screen painting at the National Folk Festival. I'm so glad to have had the opportunity to team up with Lisa for our Maryland Traditions Apprenticeship.
Thank you MSAC, The Painted Screen Society, and thank you Lisa!
Baltimore's Best 2016
Anna's "Pride of Baltimore Sailing by Domino" window screen painting was featured in Baltimore Magazine's August 2016 "Best of Baltimore" issue.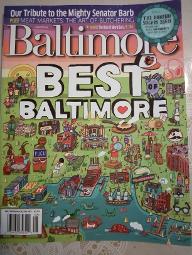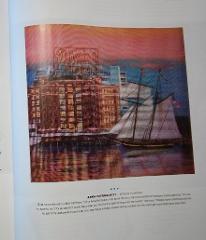 A SAD FAREWELL
After nearly a decade, I'm sorry to annnounce that the consignment shop will be closing March 1st, 2018. The Top of the World still offers amazing panoramic views of the city from the 27th floor of the Trade Center.
401 E. Pratt St, 21202, Baltimore Inner Harbor 410-837-VIEW

Calendar
Events to Paint the Town!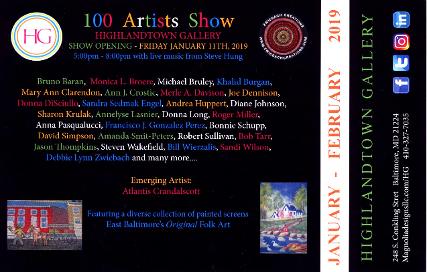 Exhibit
Jan & Feb 2109
"100 Artists Show"
Featuring a Diverse Collection of Baltimore's Painted Screens
248 South Conkling Street • Baltimore, MD 21224
(410) 327-7035
Gallery Hours: Thurs/Fri/Sat 8am - 5pm
Special events:
Sat. Jan. 26 • 2pm - 4pm Meet the Painted Screen Artists
Painted Screen card making
Hear the history behind painted screens from folklorist Elaine Eff and try your hand at painting a mini screen with an early Valentine's Day drop-in card making workshop.
(Free to attend; suggested donation $5.00 to the Painted Screen Society of Baltimore)
(this event is past)
Fri. Feb 1 • 5pm - 8pm First Friday Event - Wine & Desserts
Sat. Feb. 9 • 10am - 1pm Painted Screen Workshop in Highlandtown
Learn the history and techniques behind Baltimore's favorite folk art with John Iampieri. Buy Tickets here.
Meet the Screen Painters following the Workshop.
Sat. Feb. 9 • 2 pm - 4pm Meet the Painted Screen Artists
Online Art Sale! Buy Art at Highlandtown Gallery
Preview the Painted Screen Exhibit at Highlandtown Gallery below: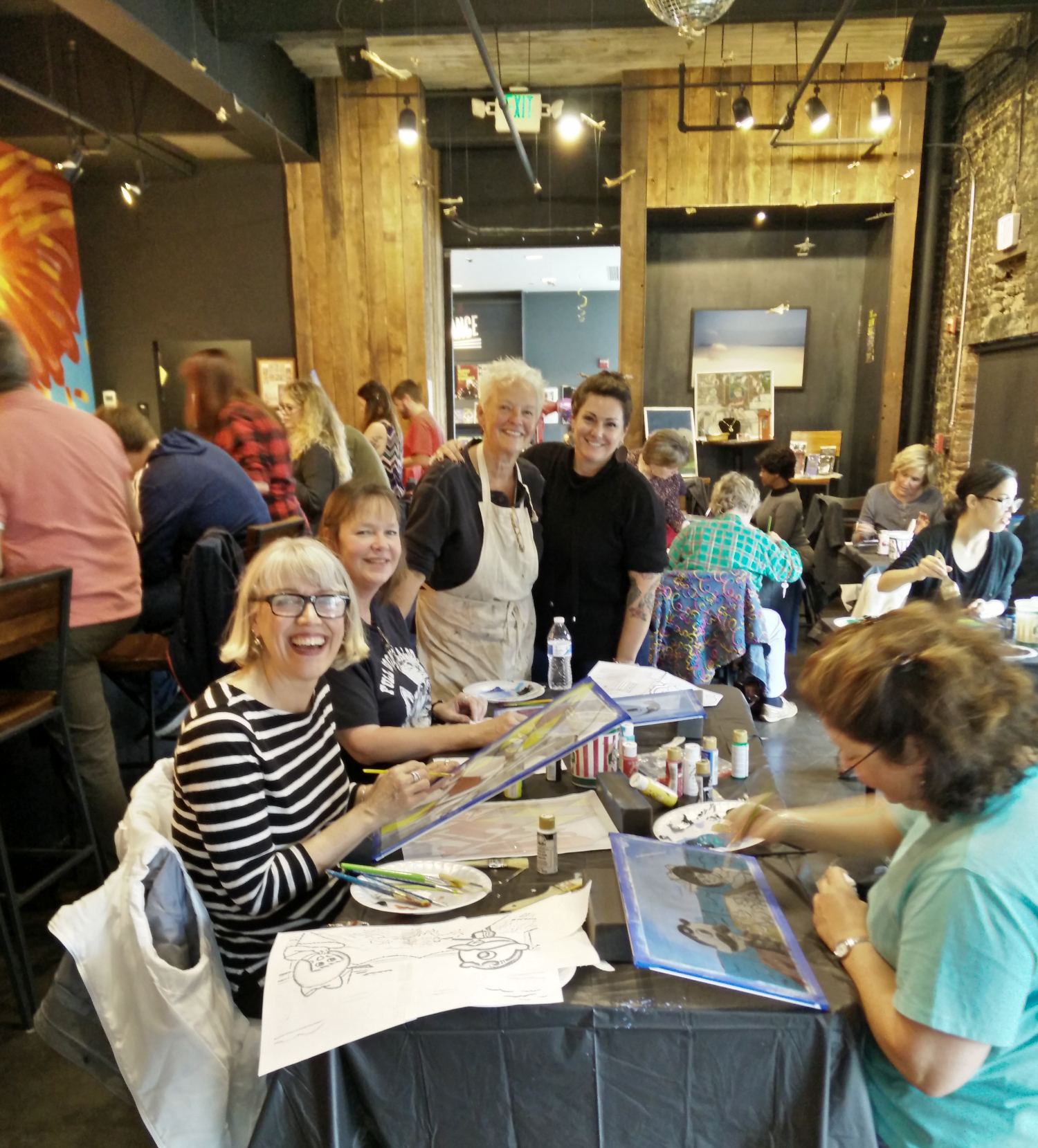 Anna's next screen painting class will be at
Mon, March 11, 2019, 10 am - 12 noon
6600 North Point Road
Sparrows Point, MD 21219
For information and to register, call the Center at 410-887-7530
See photos of 2018 Paint 'n Sip workshops
I am pleased to announce that Master painter Anna Pasqualucci and a very talented Apprentice Lisa Penn have teamed up to pass along the folk art of screen painting. We have been honored to have received a Maryland Traditions Apprenticeship Award for 2017-2018 The purpose of the award is to support up to one year of study in folklife, or living cultural traditions. "During the study period, a master folklife practitioner passes down her or his knowledge to an apprentice in an effort to support the vitality of folklife in Maryland."
Visit Lisa on Facebook at Jaybird's Feather.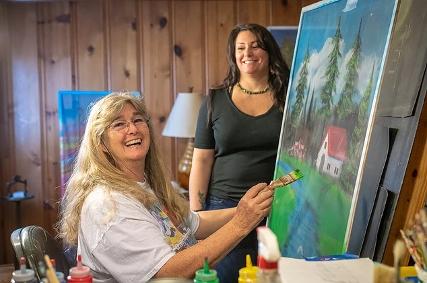 Witness the magic of a disappearing painted screen.


Windows to Your Heart Necklaces,
the world's smallest painted screens,
and See-thru screen art
change in the light like old fashioned painted window screens disappear from the inside looking out.


Now you see it, now you don't.


The painting appears to vanish, but at least it's not shredded to pieces like the $1.4 million Banksy Prank.


"You see out; No one see in."