Shop and Compare.
Customer satisfaction is important to me.
To promote the art of screen painting, I've listed fellow painters that may be right for you.
See who's in your area. Compare styles and prices.
I offer a three year guarantee on paintings on metal wire. Each window screen is hand-painted especially for you with a design of your choice. Some commissions include a complimentary maintenance touch up, Pricing starts at $45 and averages $20-$35 per square foot, depending on the size of the screen and on the design.
Convenient pick up, rescreening, and delivery are available.
Pat Michalski
410-761-0647
Glen Burnie, MD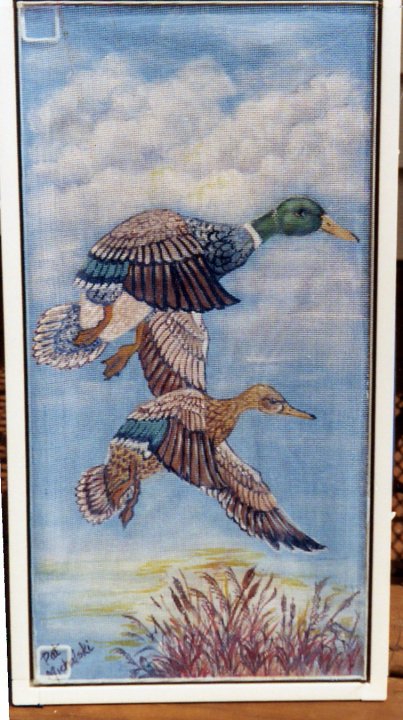 Rosalee Velenovsky
Highlandtown, MD.